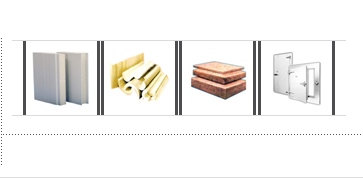 Home
»
Our Products
»
Metaflex
» HINGED DOORS
HINGED DOORS
Specially developed for use in vegetable, fruit, dairy and fish industries
State-of-the-art option for modern food facilities
Simple, minimalistic and sturdy design for effective functioning under all conditions
Construction using high quality materials for manual carriage of goods, where the space is a constraint, and only personnel entry is required
Manufacturing techniques guarantee extreme rigidity
Life span 15 years and more on thousands of projects in the world
Chiller doors - 80mm polyurethane insulation for positive temperatures Hinged door for cold rooms.
Freezer doors - 120mm, polyurethane insulation for negative temperature for freezer rooms.
Blast freezer doors - 160 mm polyurethane insulation for blast freezer rooms negative temperatures.
APPLICATION AREAS - CHILLER, FREEZER, BLAST FREEZER
Agri-horticulture
Dairy
Meat & Fisheries
Warehousing
Distribution
Centre Food processing
Cold Chain
Ripening Chambers
CA Chambers
Controlled Atmosphere
Pack houses
Other special application areas.
BENEFITS
Metaflex doors help to maintain the insulation values, prevent loss of refrigeration, through hermetic sealing. Coated or stainless steel sheet encasing a polyurethane foamed core injected under pressure, combined with efficient sealing, resulting in the perfect sealing of a chiller or freezer room hinged door.
Door Frame with an aluminum sill installed flush with the floor, for freezer applications. Both the sill and the door frame are fitted with a heater tape.
All Metaflex hinged doors feature stainless steel rising strap hinges with screw fittings.
Emergency release located on the inside of the unit.
Fitted with standard lever handles and lock case with euro norm cylinder.
High quality rubber sealing, four sided EPDM Gasket.
TECHNICAL SPECIFICATION
Standard Accessories & Hardware
Door Type : Semi - Flush overlapping type.
Door Blade : For maximum stability, inside and outside cassette are manufactured out of one piece GI coated steel sheet of 0.6mm.
Insulation : 100% CFC-free, polyurethane, high density, pressing 40 kg/m3.
Sealing : 3 sided heavy duty exchangeable EPDM gasket against wall frame Bottom sealing by EPDM double U on flush concrete floor.
Wall frame : Blind mounted to panel wall, 3 sided frame 90 x 45mm with thermal break.
Corners : traight corners, screw fixed.
Class : For Interior and Exterior use.
Hinges : Stainless Steel, rising strap hinges. (Imported, German made)
2 per door leaf < 2100 mm high
3 per door leaf = 2100 mm high up to 2500mm
Opener : 304 stainless steel handle both sides (Imported, German made)
Lock : Hinge side Euronorm cylinder type, not master keyed Non-hinge side provided with emergency release
Optional Accessories & Hardware
Vision Panel : 400 x 600mm thermopane insulated glass in heavy rubber gasket (Vision Size 360X560mm) Only for chiller applications.
Kick Plate : 900mm high stainless steel 304 checker plate 1.2mm thick Installation strictly as per Metaflex installation manual, by Metaflex certified people